President's Message
We connect what exists today to what may come true tomorrow.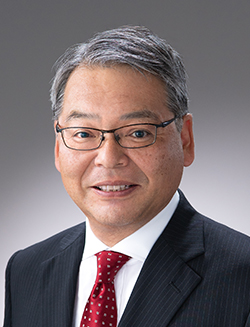 Nikken Sekkei Construction Management was established on January 4th, 2005, as a comprehensive management firm in the architectural field. NCM only had 12 members when we started, but has grown into a company with more than 300 employees today. Our sales have also increased by seven-fold compared with the year of our establishment. We appreciate anew that this has been achieved because of our clients' deep trust in our sincere support, which NCM, as a partner of our clients, has assisted them with from two perspectives: creating valuable assets and increasing asset value.
We are living in ever-changing conditions today. Business activities within society and companies are transitioning to take into account SDGs (Sustainable Development Goals, adopted at the 2015 UN Summit) and ESG (Environment, Social and Governance) investment. In addition to responding to such shifts by our clients, I think NCM must contribute to society from a unique perspective as a management consulting firm. Along with the existing CM (Construction Management) services and LCM (Life Cycle Management) services, we are eager to open up new ground beyond our existing framework.
Our new medium-term management plan, "VISION 2021," was established in 2019 and now our endeavor has begun. Our slogan is: "We connect what exists today to what may come true tomorrow." We diligently work on each project and deploy the power of management to connect "today" with "tomorrow" for your assets. By managing a diverse range of projects with a creative mind, we are determined to proceed with you to find the future of "what may come true tomorrow".
In this special occation of holding summer olympics in 2020, we'd like to move forward as stepping up a gear.
We will always be grateful to you for your support and guidance.
January 2020, President and CEO Kazunori Mizuno