Design Management & Design Supervision

One of our strengths is providing design and supervision services is also possible if a client requests.
Depending on the usage or phase of a project, policy of design consideration and principle of drawing preparation may vary. While presenting an accurate design estimate from the early stage of a project, NCM uses a design method that is flexible enough to accept design alteration even in the execution design phase or the construction phase.
In order to provide a design service as a management company well balanced in design, cost, and quality, we manage the design process through the viewpoint of a business owner, and acquire correct decisions as needed to carry out the most appropriate design works in line with the requirements of each procurement strategy.
■ Master Plan
When examining the feasibility of a business, or nominating a designer, it is necessary to prepare a master plan document presenting the necessary information with clear descriptions. Master plan drawings prepared by NCM do not restrict the possibilities in later design phases nor the flexibility of a project but secure the cost, schedule, and quality, and they are prepared to be used as a tool to further improve the quality of the project in the schematic and execution design phases in the future. Depending on the method of procurement, necessary information would be added in detail to the master plan document, which can be used when nominating a designer/ contractor.
■ Schematic Design
Compared to schematic designs prepared by typical design firms, the schematic design produced by NCM has different contents for the items to be considered and described. We try to prepare a master plan document with an aim to hand over the design tasks more smoothly in the future between the designer and the contractor to be nominated and realize the original design concept within a budget by adopting the master plan to the design-build ordering system.
■ Execution Design
In cases where one may want to develop an execution design by coordinating complex divisions in various design tasks or by applying an intensive cost management regime, we will prepare a design document that is adapted to the purpose. Starting from the master plan phase to the execution design phase, we continue to provide support to realize the best possible balance in the design quality, building performance, and target budget for the building, by taking advantage of the alliance of Nikken Sekkei Group companies.
■ Construction Supervision
To ensure that the design contents will be reflected in the actual construction works, it is recommend that NCM takes the responsibility to supervise the project designed by NCM. For handling and managing design alterations in the construction phase, a proposal will be provided to minimize the influence on the cost and the construction period by bringing out solutions from the viewpoint of management service.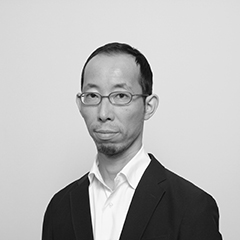 Soichiro Iwasaka
Chief Manager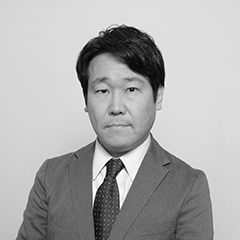 Shigeru Niwayama
Chief Manager
Hiromitsu Yamaji
Construction Manager