Life Cycle Maintenance Consulting & Engineering Report

When construction of a building is planned, the construction cost tends to be the most important issue. However, the running cost of the building in the operation phase is actually considered to be more critical compared to the initial cost in the construction phase, since the running cost becomes a few times more than the construction cost.
In order to reduce the life cycle cost of a building, it is important to establish a maintenance plan of the building for systematic repair and update and consider the optimization of the management tasks.
It is NCM's expertise to plan and operate such "Life Cycle" management.
In addition, it will be necessary for a business owner to conduct various inspections when considering utilization of a building through renovation or reconstruction, including inspection for defect areas, compliance with the laws and ordinances, risk measures for earthquakes or environmental issues.
NCM operates with our specialized team dedicated to working on these inspection tasks. We provide clear and straightforward inspection reports with flexibility and swiftness necessary to follow the speed of a business and real estate transactions.
■ Inspection and Evaluation
When buying a new real estate asset or maintaining/ utilizing/ selling a holding asset, it is necessary to utilize various inspections and researches as indicators to estimate the price and the running cost of a building. By conducting those inspections and evaluations including degradation diagnosis (physical degradation/ degradation in terms of social point of view), seismic capacity evaluation, compliance evaluation, hazardous material assessment (asbestos, PCB, land pollution), environmental performance assessment, building risk assessment without omitting any of these, we make a proper judgement on the reasonable price of a building and increase the accuracy of estimation of the cost for necessary renovation works, in order to support appropriate utilization of your real estate asset.
■ Consideration of Life Cycle Cost
It is necessary to apply systematically planned repair and update work in order for a building to be used in a long span while maintaining a sound condition for usage. Based on our extensive track record and accumulated data, we examine a building regarding the lifespan of its structural component and equipment, and degradation condition at the time of inspection to prepare a medium- and long-term maintenance plan of the building. In addition to the life cycle cost for the maintenance works, we also make a comprehensive study of environmental measures, energy saving, reduction of electricity usage, and building renewal plan to support solving various issues concerning the existing building.
■ Renewal Plan
The quality level of buildings has been improving dramatically in the last 20 years or so. However, such superiority of the latest, most advanced building at the time of completion may be lost gradually in years. Social requirements and demands for improved seismic capacity, compliance with laws and ordinances, energy-saving performance, and BCP (Business Continuity Planning) have become extensive, and it is necessary to apply active and strategic repair/ renovation works to a building every 20 to 30 years for upgrading the existing building to the standard of a newly constructed building, so that the relative value of the building will be maintained. We support the planning for value improvement, conversion, and renewal of your building to increase the asset value, strengthen its competence to gain tenants, and to revitalize it as an environmentally conscious building that meets the needs of a new era.
■ Various Consultation
Nowadays, social demands for corporate stance in terms of environmental consideration and business continuity responsibility have become stronger, and adaption to those issues is strongly requested from the viewpoint of CRE (Corporate Real Estate). We provide CO2 reduction consultation, building management-related consultation, and BCP consultation depending on the purpose of a business owner, to comprehensively support him/her to develop strategies for realizing an environmentally considerate building, or BCP suitable to the enterprise characteristics.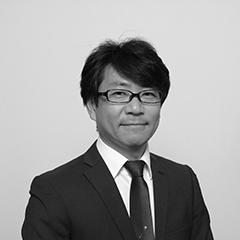 Takafumi Inoue
Chief Manager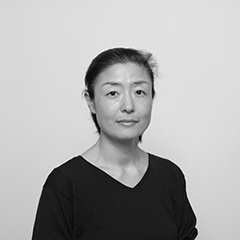 Hisano Hasegawa
Construction Manager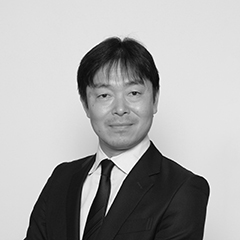 Yukio Taniguchi
Construction Manager