Global Project Management

In the case of overseas expansion, allowing us to be involved from the early stage is the key to success. We offer total management services as a mediator between Japan and overseas from the planning phase to completion of the construction, including real estate selecting consultation in purchasing, construction master planning, research of construction-related regulations and construction cost in collaboration with local consultants, and support for selecting a contractor.
Meanwhile, the cases of our management services to support foreign-affiliated companies expanding their business into the Japanese market have been dramatically increasing. We have been assisting many successful cases by providing our management service with a global point of view to mediate the gap between the world and the Japanese market.
■ Various Experience in Management of Global Projects
NCM has various experiences with global projects in China, Southeast Asia, India, and Central/ South America for assisting Japanese companies' overseas expansion and foreign-affiliated companies stepping into the Japanese market for inbound investment. By utilizing the know-how acquired from diverse experiences and achievements, we provide management and consultation services with a global point of view.
■ Assisting Japanese Companies to Expand Overseas
In order to promote construction projects smoothly in overseas markets, conducting the most appropriate management for each project is crucial. With our established technical strength and thorough understanding of local cultures and customs, clients can grasp the potential issues particular to overseas projects (physical and social requirements unique to the region, difficulties to maintain construction period, required quality of construction, controlling cost issues, etc.) and prepare countermeasures in advance.
In addition, it will be provided services with an awareness of the risk management particular to the overseas environment, by predicting troubles over transferring lands or administrative procedures, lack of human resources in the local subsidiary, or extension of construction period caused by local rules.
■ Assisting Foreign-Affiliated Companies to Expand Business into the Japanese Market
Services will be provided according to the needs of a client by thoroughly understanding the difference in culture and custom between Japan and native countries of the foreign-affiliated companies. As part of the services, we provide information concerning Japanese construction market and its trend, assist to find consultants and contractors in Japan, perform adaptation of plan and design prepared under local standards and laws, conduct management to deal with the gaps between the Western and Japanese systems in construction management, and prepare documents and assist communication in English language.
By effectively utilizing the alliance of Nikken Sekkei Group and other varieties of specialized companies, it enables to assist the planning of a project according to the market conditions in Japan, and give support for the processing of administrative procedures.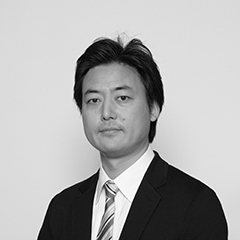 Koki Sasaki
Chief Manager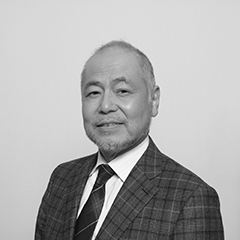 Takeshi Okamoto
Chief Manager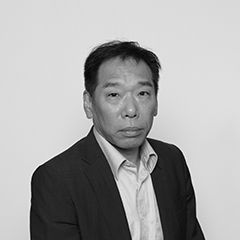 Hiroshi Fukai
Construction Manager